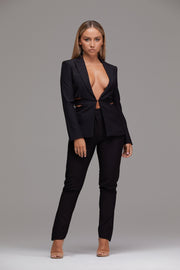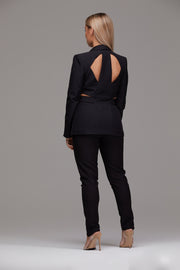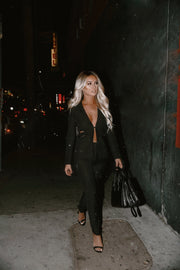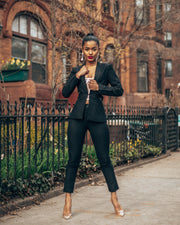 YASMINE | BLACK TAILORED PANT SUIT
BLACK TAILORED PANT SUIT
'Yasmine' Blazer Pant Suit upholds the sexy feminine feel. A sexy twist on the classic tuxedo style. The blazer features cut out design on the sides and back of the jacket with a plunging v cut and hook closure in the front. The pant is a simple style that hits high waist and fitted throughout. This can only be purchased as a set, not as separates. ​
Gentle dry clean only.
Model is 5 ft 3 and wears a size XS in both top and bottom.