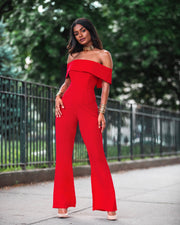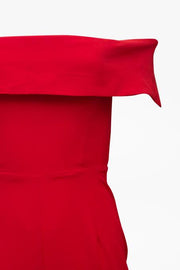 ADELE | RED OFF THE SHOULDER JUMPSUIT
RED OFF THE SHOULDER JUMPSUIT

The Adele Jumpsuit features a flare leg pant and an off the shoulder detail. The fabric offers impressive tensile strength along with the crepe finish. This adds just the right amount of elegance and appeal when it comes to its figure-hugging design. 
Made from polyester. Fully lined.
Gentle dry clean only.
Model is 5 ft 6 and wears size XS